I am thrilled to be part of the forthcoming anthology of corporate evil-themed fiction,
HELP! Wanted: Tales of On-the-Job Horror
with my short story "Carpool". The Evil Jester Press collection features some of the genre's heaviest hitters, including the brilliant Stephen Volk (screenwriter of
Gothic
, one of my all-time favorite films), Vince Liaguno, and Gary Brandner of
The Howling
fame. Also among the talent, many of my favorite up-and-coming authors like Craig Saunders, Henry Snider, and Matt Kurtz, all of whom I've had the pleasure of sharing space with between the covers of recent book releases. Here's the official ToC!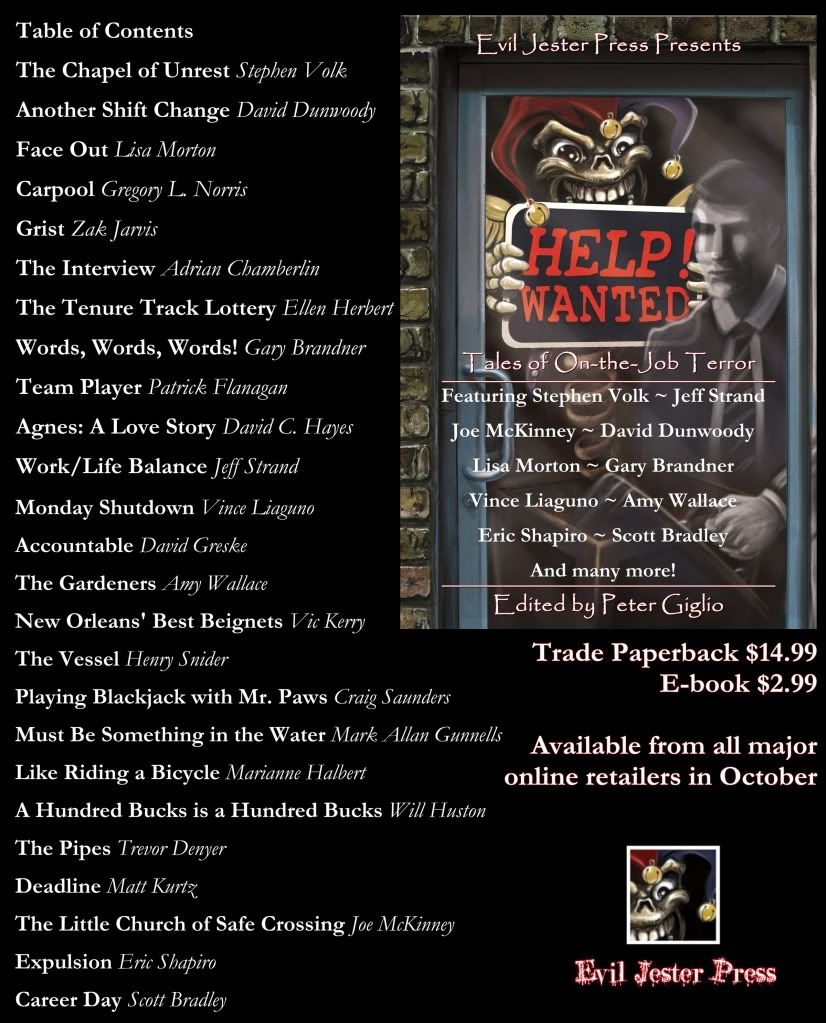 HELP! Wanted
is the brainchild of the amazing Charles Day, EJP's founder, and Senior Editor Peter Giglio, truly two of literature's rising stars (and a couple of great guys with some serious vision). The anthology weighs in at a very respectable 87,000 words and is scheduled for publication in October 2011.
To view Peter's chilling book trailer, click on: